Napoleon famously said, "The secret of war is communication." This succinct statement emphasizes the importance of communication across all levels of the military – units, squads, platoons, corporations, battalions, and so forth. If communication is broken, the power to coordinate often follows suit. Outside the military context, the identical principles apply to civilian emergency preparedness. If your group of family and friends is your team, it is best to develop a solid emergency communication plan. In yesterday's article on encrypted radios, we provided an introduction to how encryption might help keep communications secure (COMSEC). Today we have a look at two plate carrier radio setups from Safariland and Silynx that integrate our encrypted Off Grid Comms handhelds with our carrier hardware.
Radio settings and apps
You can do loads greater than clip the radio to your belt or stuff it in your pocket. There is an almost limitless ecosystem of radio accessories and upgrades available, especially popular models akin to the Motorola XTS series. To get probably the most out of your radio, we recommend integrating it with the remaining of your equipment. A couple of options to contemplate:
Add a microphone with a speaker to make use of the radio when it's hidden in a mountain climbing backpack or on an obligation belt
Plug in a low-profile earpiece for more discreet conversations in public
Pair your radio with lively hearing protection system to be used on a shooting range or other noisy environment
Build a whole dual-communication system with two radios operating on different frequencies with a PTT button to activate each radio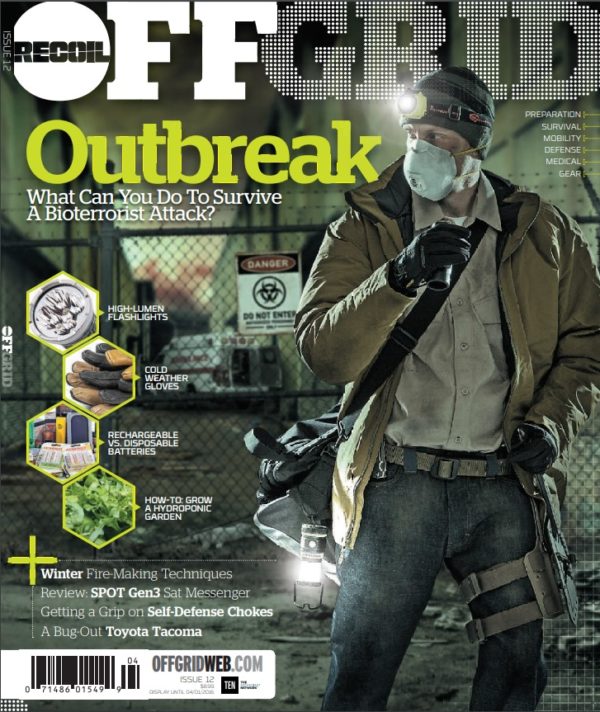 Read on as we offer two configurations of the plate carrier hi fi up by our staff. Each is connected to one among the Motorola XTS 3000 radios featured in our article on encrypted radio. However, due to using modular connectors, each of those systems may also be connected to many other radios and communication devices.
Patrick McCarthy: Safariland Liberator V
I spend lots of time shooting, whether it's within the desert with friends, local competitions, or taking classes to learn specific skills and weapon platforms. These activities don't at all times require the identical amount of apparatus – sometimes it's just goggles and goggles, and other times it is a full plate carrier, combat belt, and helmet with an evening vision system attached. With this in mind, I needed a scalable, modular communication system.
The Safariland Liberator V is an expert headset that integrates lively earbuds and dual radio communication. Ordering the Liberator V reveals color options (black, FDE or OD green), left or right microphone placement, three forms of suspension systems, two forms of PTT controls, and even a gas mask input. Each system is made to order and will be configured for a big selection of military, law enforcement and industrial radios. Some configurations also offer a connector for integrating a cell phone into the system.
Since the Liberator V is a dual-communication system, I requested connectors for 2 Motorola XTS radios. This allows me to make use of one in digital encrypted mode for secure communication with Off Grid Comms radios and one in analog GMRS mode for general use, or use each in encrypted mode to speak on two separate encrypted channels. Audio from each radios is distributed to the headset and I can control each of the 2 PTT buttons. This setup didn't offer a cell phone connector, but that does not trouble me. My phone is strapped to the Juggernaut Case PALS mount for navigation and video recording tasks.
Both XTS radios are mounted on opposite sides of mine Tactical TYR plate carrier sling Blue Force Gear Flexible Pouch. Built-in PTT switches allow me to disconnect or replace the radio with none hassle. In situations where I do not need one among the radios, I can stuff a rifle magazine into an empty pouch.
Safariland's Adaptive Suspension system permits you to change your headset from headband to headband helmet mount in seconds. When I train with night vision, I attach it to the Safariland rail mount installed on mine Wendy Exfil LTP team impact helmet. The remainder of the time I exploit the headset with the usual Comfort Fit headband. And in situations where I just need the earbuds without communication – casual sessions with friends, for instance – I can detach the headset from the PTT button and use it as lively hearing protection. With clear sound and comfy gel cups, the Liberator will be worn all day, irrespective of what I'm using it for.
Tom Marshall: Silynx Clarus
When organising my communication system, I used to be on the lookout for two things. First, I wanted my communication system to be independent of my helmet. While the earmuffs attached to the helmet rails look cool and are great for combat operations where a helmet is mandatory, today I rarely wear them outside of a photograph shoot. Even when working as a security contractor overseas, helmets weren't widely used, although communication ability was mandatory when getting off the bed within the morning. Another essential factor for me was a system that could possibly be integrated with many forms of communication devices. While having an encrypted setup is a boon for family or neighborhood teams working together, prepared civilians cannot make sure that everyone around them is working on the identical frequency and even using the identical radio platforms. Enter silynx. While their bread and butter equips military and government organizations, just about all of their equipment is accessible to civilians they usually offer scaled equipment packages for quite a lot of uses.
I began with them Clarus two-wire Push-to-talk (PTT) box, the cornerstone of this whole setup. I desired to be certain I had the power to speak with my family/team using encrypted Off Grid Comms radios, in addition to with externals or respondents who is perhaps talking to me on other devices. Clarus has a modular split-cable adapter system that permits you to configure the PTT box to work with many forms of devices. Silynx offers adapters for various forms of devices. I focused on three: the Motorola XTS pattern, a two-pin adapter for Baofeng radios and a 3.5 mm headphone jack compatible with smartphones.
After fooling around with a couple of different permutations I made a decision to establish mine Arbor Arms Communicator Armor System (CAS) plate carrier to support Silynx Clarus with one Motorola and my smartphone. Motorola is tucked in Esstac radio cover on the left shoulder of the CAS belt. The smartphone is on Juggernaut case a phone case and a PALS adapter tray that enables me to connect my phone on to the plate holder for hands-free operation. It ought to be noted that almost all current-generation smartphones not have legacy-style headphone ports built-in. However, small adapters can be found that may connect this socket to USB-C or Apple Lightning Cable ports. Since I got a Galaxy phone, I purchased a $20 USB-C adapter from Amazon and started working. This particular capability – the combination of a cell phone right into a radio communication setup – is probably probably the most unique and useful feature of the Silynx system for prepared residents.
With this setup, I could make phone calls and keep the road open hands free. But the person on the opposite end of the phone can only hear me after I press the suitable transmit button on my Clarus PTT. This is a singular opportunity if, for instance, that you must call 911 and speak to emergency responders while coordinating with a member of the family, neighbor or friend who has a Motorola with off-grid communication. Now you not have to be on the scene to direct rescuers to someone who needs help – you'll be able to transmit information remotely with two lines of communication open. While a daily phone call won't be secure, you should use apps like Signal or Threema (each covered in issue 53) to make fully encrypted voice or video calls while still with the ability to transmit/receive through your Motorola Off Grid Comms, also encrypted.
Since I specifically wanted my communication to be helmet independent, Silynx sent me their Clarus earbuds, which feature an in-line microphone and hearing and sound localization technology. This feature directionally amplifies low-level ambient sounds to extend situational awareness, but turns off when receiving or transmitting communications, so you'll be able to have clear conversations over the radio or phone. This technology works similarly to current generation lively hearing protection systems, but with the additional advantage of receiving radio and telephone transmissions. It ought to be noted that the Clarus we used also has a modular top routing, meaning you'll be able to detach the earbuds and switch to helmet-mounted earmuffs or boom mic-style headsets if that higher suits your application.
I used to be in a position to route all my cables through CAS Arbor Arms integrated sleeves to reduce the quantity of cables exposed to snagging or environmental damage. While the Silynx system includes clips which can be sized to undergo MOLLE/PALS style webbing, I used a few small zip ties to completely secure the gear to my rack. Running the antenna and PTT cables through one arm of the wrapped seat belt allows me to place the boot on and off without having to undergo a sea of ​​cables to get it off.
My experience with the Silynx communications equipment package has been excellent. Transmission and reception quality was each clear and crisp. The modularity of the Clarus system offers a high degree of flexibility in each the user interface and the communication/radio platform interface. Single-channel and fixed-wire versions of the Clarus are also available, which can prevent some money when you don't need the dual-communication functionality or plan to change radio types.
Sources of Plate Carrier radio equipment
(Visited 2 times, 1 visits today)