The ability to see at night is a robust advantage of any emergency preparedness plan. Last 12 months we devoted a complete printed issue to this topic. The most vital lesson is that working effectively at midnight is just not so simple as buying a PVS-14 monocular or a pair of goggles and putting them on a helmet. Especially if you must effectively pair a defensive firearm with an evening vision scope, there are a number of unique considerations to contemplate. Integration lasers and infrared illuminators on the chosen configuration of the night vision rifle will make it more versatile under NVG.
Adding an IR illuminator and/or laser to your rifle may have a noticeable impact on its ergonomics and controls. Not only do these accessories take up quite a little bit of "railway mansion", but so do the buttons and switches required to operate them. If configured in a confusing or inconvenient way, they will make it difficult to make use of the weapon or distract from the duty at hand. Fortunately, the aftermarket is filled with options for seamlessly handling each white lights and infrared lasers with minimal impact on how you'll normally handle your gun. While there are many options for pistols as well, this text will deal with switching between carbines and PDWs because it often requires a bit more hardware than pistol setups.
Night vision rifle configurations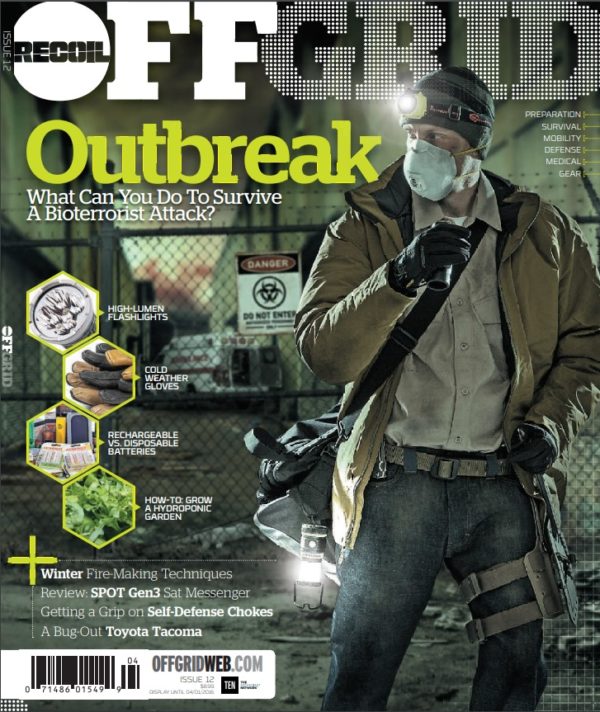 The first step in determining your switching/control requirements is to find out what your laser/IR illuminator setup looks like. There are two basic answers to this query:
Connection The device is supplied with each an infrared laser and an infrared illuminator
Independent Infrared laser, which is able to most certainly require a separate external IR illuminator
Breaking down the choices even further, there are two possible illuminator/light solutions to contemplate:
Dual mode (VIS + IR) – pair your standalone infrared laser with a dual-output lamp that emits each white light (also often called visible light) and infrared light
Infrared only – pair your standalone laser with a dedicated infrared-only flashlight and fasten a separate white-only flashlight
Read on as we show you some practical examples of every of those night vision rifle setups.
Infrared laser / IR illuminator Combo + white light
It's perfect if you happen to can afford it. The overall performance of your NVGs will rely on the standard of your tubes, but all night vision goggles require ambient light and can all have degraded performance when ambient lighting is lacking. Imagine, for instance, a dark basement with no windows or an evening bedroom with the curtains drawn. While lasers provides you with a visual aim point to shoot, they'll not illuminate the goal or its background. This is why IR illumination is so necessary to a holistic NV capable weapon setup.
Infrared laser / infrared illuminator is a comprehensive answer to this problem. But they're noticeably dearer than buying a standalone laser. Some examples include:
Almost all systems on this category include factory pinch remotes, but many individuals will just use a button on the body. Since you do not often activate the flashlight and IR unit at the identical time, combo units are great for many who prefer to avoid the mess of ribbon switches and remotes altogether. Position the combo unit and white light in order that each buttons are near your supporting thumb and press the one you wish whenever you need it. This is handiest for shorter weapons reminiscent of SBR and PCC/PDW where rail space is restricted.
An alternative option is a distant switch or switches. As we said, almost every laser will include a ribbon switch. But whenever you're attempting to integrate said switch right into a bed that already has a distant pad for white light, space is quickly limited. This is where aftermarket solutions reminiscent of Tactical Unity TAPS enter the sport. Designed along with TNVC, TAPS offers a single, barely enlarged pressure pad with two distinct buttons and dual wires to activate a lightweight or laser from a single board. TAPS was designed from the bottom up to be used in low light conditions. Each of the 2 TAPS buttons features visual and tactile "dots" formed in such a way that even without having the ability to see the buttons, you possibly can know which peripheral you are about to activate.
Our example here's a Holosun LS321G, which incorporates a green laser, an infrared laser and an infrared illuminator combined in a single device. There is white light Arisaka 18650 lightweight body with Malkoff Devices E2XTD headrun the Unity TAPS switch.
Infrared laser + illuminator in two modes
If your budget for an infrared laser with built-in IR illuminator exceeds your budget, you possibly can pair a standalone laser with a dual-output flashlight. Some examples of standalone infrared lasers without built-in illuminators include:
Steiner OTAL and most DBAL-I2 models (excluding 9007)
Holosun 117 and 221 series
Zenitco PERST-4
The example seen here's a Holosun LS221Gwhich is a green laser/infrared only device when combined with a Surefire M600V scout flashlight. The V-Series Scouts feature a head assembly that might be switched from white light to infrared light by rotating the pinnacle to pick the specified mode. This option might help keep costs down as you get each a white light illuminator and an infrared illuminator in a single purchase. But there are two trade-offs to this. First, constructing dual spectrum output in a single flashlight head implies that while your lamp will grow to be versatile, it won't be a master of either. Bi-mode lights typically have much less white light output than their dedicated brethren. For example, a white-only M600 Pro has an output of 1,000 lumens. But the dual-mode M600V Pro only emits 350 lumens of white light and 120mW of IR illumination.
Another issue is switching. When you utilize white light, you just they need white light. When using infrared, you'll be wanting the sunshine and laser activated at the identical time. In such cases, we return to Unity Tactical TAP SYNC. Its physical layout is equivalent to that of a normal TAPS, however it comprises an internal program that might be had in several configurations. Our example here is programming "V1", setup as follows:
Button 1 only activates the sunshine
Button 2 prompts the sunshine and laser at the identical time
When you wish white light, turn the pinnacle to white output and use button 1. If you must shoot under NVG, turn the flashlight head to IR mode and use button 2 to fireplace it and standalone laser at the identical time to focus on and illuminate.
This is in fact not the one option to do it. You could try using a mixture of a body button (or latch) and a single-out ribbon switch, but we found it awkward to operate in-flight and ran out of fingers attempting to press the 2 buttons and off keeping a firm grip on the weapon.
IR Laser + IR Illuminator + White Light
A 3rd option is to mount a standalone infrared laser (as discussed above), a dedicated IR illuminator, and a dedicated white light.
Again, there are compromises in all things. Dedicated IR illuminators, however, may have far more output than a dual-purpose gun flashlight. Our setup includes a Scout z-style Arisaka Defense 300 series lightweight body Malkoff Devices EX IR 250 IR head. The Malkoff head is able to 250 mW of IR output, with a 4-hour runtime on a single CR123 battery. A 700mW version can also be available for longer range applications. Both will provide significantly better illumination than dual-mode white/IR light. However, this requires the whole second flashlight to be mounted on the weapon for white light. Not only is that this extra weight and volume at the tip of your gun's barrel (where you may feel it most), but you now have three wires manage as a substitute of two.
We mounted our Arisaka/Malkoff illuminator in tandem with the Steiner DBAL-I2, on DBAL-SF mount by American Defense Manufacturing. This is a single mount QD lever mount with direct mount brackets for each DBAL style laser and Surefire Scout style flashlight. This device positions the laser on the 12 o'clock position, offset by 45 degrees for the accompanying light. This mount might be used with multiple lasers and lights in any combination you possibly can consider, but we felt it could be ideal to run a standalone laser with a standalone IR illuminator. To work with white light, we mounted a REIN 2.0 cloud protection at 5.00 am.
Any light with a Surefire distant socket will make it one other perfect place to put Unity TAPS SYNC. But since REIN has a proprietary back end with its own distant pad, we selected ModLite Mod Button Lite Two Wire Switch to activate the IR function. The Two Wire Button Mod shares the identical Surefire and Crane wire combo, but its minuscule size means programming is restricted to momentary and dual activation setups only. This means there is barely one output mode – press the button and each wires will light up. This makes it unsuitable for a combo + white light unit setup as you sometimes only need one or the opposite. However, on this arrangement, where we are going to only wish to activate the infrared light each time we activate the laser, that is a very good solution. This leaves the separate REIN distant as a white light only switch, so you only have to press one or the opposite depending on whether you are using NVG or not.
Application
There are an almost infinite variety of switching and control configurations that might be woven from all of the infrared lasers, infrared illuminators, lights and distant switches available available on the market. But the underside line is that the prudence of constructing low-light and no-light capabilities into your overall preparedness plan is not going to vary any time soon. While this guide is under no circumstances exhaustive, we hope to present you a number of benchmarks to start out with as you construct your personal night vision rifle setup and night combat skill set.
(Visited 1 times, 1 visits today)